Description
DATA SHEET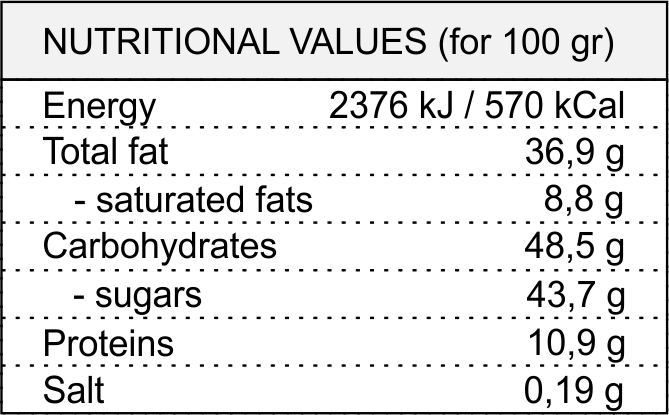 INGREDIENTS: sugar, vegetable fat (palm, sunflower, shea, rapeseed) in varying proportions, pistachio paste Sicily 22,5%, powdered milk, skimmed milk powder, emulsifier: soy lecithin, natural vanilla flavor, dye E141.
FORMATS: jar of 212 gr.
SHELF-LIFE: 24 months.
100% Sicilian pistachio.
It may contain traces of eggs, almonds, hazelnuts, walnuts, peanuts, other nuts and sesame seeds.
Store at room temperature, in a dry place away from heat sources.